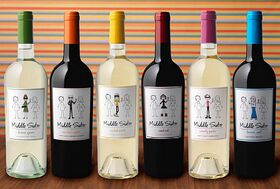 In 2010, 20th Century Fox updated its logo, which was created and animated by its subdisary Blue Sky Studios. The new logo officially debuted in
Avatar
. In 2010, 20th Century Fox celebrated its 75th anniversary, and modified their logo for that year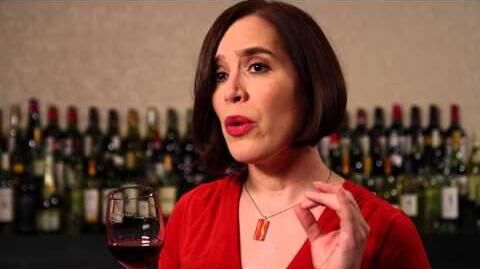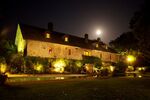 Martin Estate is run by a husband and wife team, Greg and Petra Martin. It is a small boutique winery in the Rutherford appellation in Napa Valley producing a number of wines including it's flagship estate grown Martin Estate Reserve Cabernet Sauvignon. You'll find the estate has iconic history and the chateau is unlike any other as you'll see if you keep reading...... More on Martin Estate...


What wine will you pair with dinner? Cabernet Sauvignon with your pot roast or a crisp Riesling with your grilled shrimp?
Read more
to find recipes with specific wine pairings. 

In 1994, the 20th Century Fox logo is redone in CGI for the first time. This logo was created by Studio Productions (now Flip Your Lid Animation) which also did the logos for Paramount and Universal. In 1994, after a few failed attempts (which even included trying to film the familiar monument as an actual three-dimensional model), Fox in-house television producer Kevin Burns was hired to produce a new logo for the company — this time using the new process of computer-generated imagery (CGI). With the help of graphics producer Steve Soffer and his company Studio Productions (which had recently given face-lifts to the Paramount and Universal logos), Burns directed that the new logo contain more detail and animation, so that the longer (21 second) Fox fanfare with the "CinemaScope extension" could be used as the underscore. This required a virtual Los Angeles Cityscape to be designed around the monument. In the background can be seen the Hollywood sign, which would give the monument an actual location (approximating Fox's actual address in Century City). One final touch was the addition of store-front signs—each one bearing the name of Fox executives who were at the studio at the time. One of the signs reads, "Murdoch's Department Store"; another says "Chernin's" and a third reads: "Burns Tri-City Alarm" (an homage to Burns' late father who owned a burglar and fire alarm company in Upstate New York). The 1994 CGI logo was also the first time that Twentieth Century Fox was recognized as "A News Corporation Company" in the logo. In 1997 David Newman re-recorded the 20th Century Fox Fanfare. As of 2009, this logo appears only on the company's website.
credits
Site by Hello Design
Documentary Photography
Ryan Heffernan
Selected Art
Aya Kotake
Our Research Model Video
Koyalee Chanda/Inner Dog Productions
Fox 2000 Pictures doesn't have an on-screen logo of its own
Loading RSS data...
Loading RSS data...